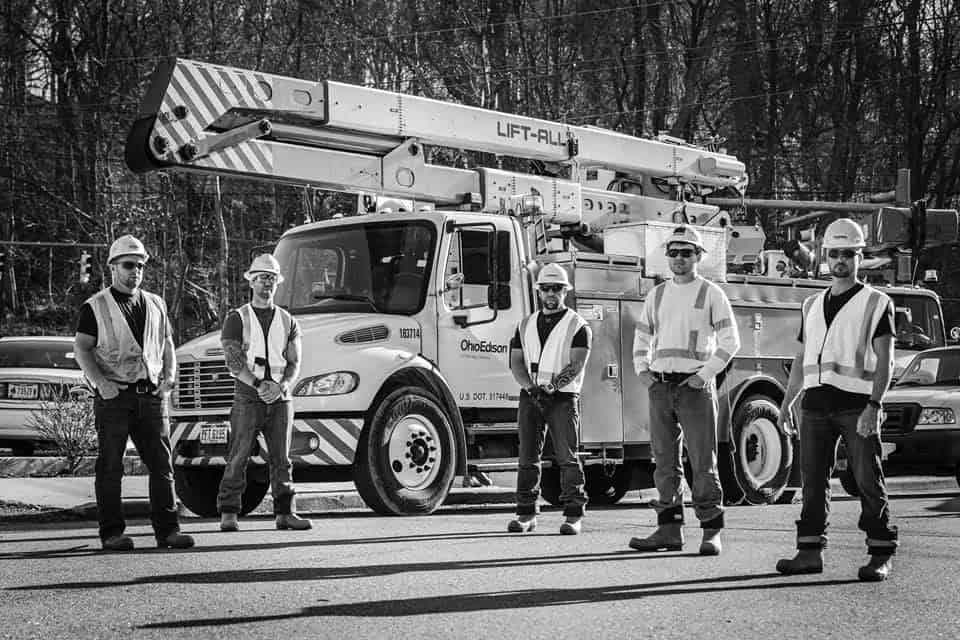 UWUA Members Impacted by Coronavirus
As the entire world continues to grapple with the ongoing public health and economic crises created by the COVID-19 virus, the UWUA's members have risen to the challenge. As essential workers operating and maintaining the most critical life-supporting infrastructure in society, the UWUA membership has gone above and beyond to keep the lights on, heating and cooking systems operating, and the water flowing. Without the hard work members perform every day, the ability of other Americans to 'shelter in place' would be nearly impossible.
The UWUA has fought for its members' ability to continue their essential work as safely as possible, knowing the risks of exposure, many of these services must run just so that the rest of the country can continue to enjoy life. Unfortunately, hundreds of members have recorded cases of COVID-19 and, tragically, 13 of have died from the illness so far. The UWUA is proud, and humbled, to serve these heroes as they serve society.
No members make the union prouder than those who respond to infrastructure crisis just as police, fire and rescue crews, and medical professionals respond to personal crisis. No matter what else may be taking place, UWUA members roll out of their show-up yards every day in response to gas leaks, downed electrical equipment, and water main breaks.
The UWUA is also proud to say that most utility companies around the country that are signatories to UWUA contracts are taking a high-road response to the current crisis by voluntarily suspending physical shutoffs of utility services. With unemployment now reaching Great Depression levels, few actions could do more to further harm people, and undermine public health and safety, than mass shutoffs of energy and water supplies. The union supports these voluntary actions by utilities.
In order to economically buoy up the millions of people currently navigating this crisis, the union also wholeheartedly supports existing programs and new proposals to provide direct government support — whether federal or otherwise — to families struggling to keep up with some of the most basic costs of living, namely their utility bills. No one should be faced with a choice between paying a utility bill or buying groceries.
As utilities suffer massive revenue drop-offs due to the pandemic and the drops in customer usage that have resulted, utility workers are in danger of losing the ability to respond in a timely fashion if they are not kept in the workforce. For this reason, the union is actively working to stop ill-considered public policies, such as mandatory government control over utilities that could jeopardize members' job security.
UWUA Continues to Move National Energy Policy
Early this year, in the months before COVID-19 came to dominate the policy arena, the UWUA continued its efforts to speak for workers and communities by coming together in an unusual but badly needed alliance to address the other global threat facing us, that of climate change.
In partnership with Senator Sheldon Whitehouse of Rhode Island, UWUA National President, Jim Slevin, announced support for using carbon pricing as a means of generating the public revenue necessary to secure a future for so many hard-hit regions around the country coping with an ever-changing energy industry. There should not be, and does not need to be, a trade-off between protecting the planet from destruction and supporting workers who have spent their livelihoods in carbon-intensive industries that also sustain the economy.
A carbon price could mean the difference between a controlled descent and the steep crash that is currently taking place. Doing this would also be critical to honoring the workers who have mined coal and operated and maintained the power plants that built America. With carbon pricing, the economic redevelopment of entire regions that have depended on coal for their economies could be funded.
UWUA Studies National Energy Transition
In February, UWUA staff took part in an international exchange program, funded by the German government, with the goal of learning from that country's approach to national energy transition. The trip provided broad insight into why and how Germany has mapped out a national plan for transitioning away from the use of coal and what this means for the social, economic, and political future of their country.
Germany, like the United States, faces a deeply complex set of challenges in restructuring its energy and industrial sectors.  In contrast to the United States, where these decisions are mostly being left to 'market forces' however, the German approach has been to set about a process of national planning and management of the various transitions.
Some fundamental principles drive the German approach  — a national, legal mandate to plan for and draw down the coal sector; robust buy-in and participation by all affected stakeholders, including organized labor; long-term commitments from government and stakeholders to manage the process over the next two decades; and a recognition that many of the fine details will be determined along the way through a co-decision process, one that very much includes continued collective bargaining by German trade unions for affected workers.
Even prior to the creation of this national plan, however, as UWUA staff witnessed first hand, former coal communities  — with the assistance of the German national government — already have been, and are continuing, to re-invent themselves and change identities in order to maintain a sense of identity and social cohesion.
A key overarching goal is to preserve not just physical communities, but a sense of community identity that underlies them, and gives people a reason to continue to live in them, stay connected to one another, and maintain a stable society. The challenge for American trade unionists will be to transfer the lessons learned by the Germans to the United States and insist that the federal government act with equal decisiveness, stakeholder inclusion, and long-range foresight.
UWUA Continues Fight for Low-Carbon Coal
In concert with allies in the Carbon Capture Coalition, the UWUA has continued to advocate for targeted action on infrastructure in future economic recovery legislation that may come later in the year. Once the immediate national health emergency has stabilized, it is anticipated that the federal government will begin looking to invest broadly in the economy — particularly in infrastructure projects — as a means of post-pandemic recovery.
To that end, the union is advocating for a number of long-term strategies for the build-out of low-carbon fossil energy, including: enabling the retrofit of existing power plants with carbon capture technology and supporting project development and employment; making industrial and power plant carbon capture and direct air capture technologies eligible for a broader array of funding mechanisms; funding saline carbon storage projects; and funding sufficient permitting capacity to meet the increase in carbon storage project permit applications that are anticipated.
The Path Forward
Many challenges lie ahead in the months and years to come as the pandemic, climate change, and an ever-changing energy sector continue to impact UWUA members and their communities. Just as they have risen to the public health and economic challenges of the last few months, however, Utility Workers will continue to find a way to keep the country moving, and charting a positive course for a better future.