Born and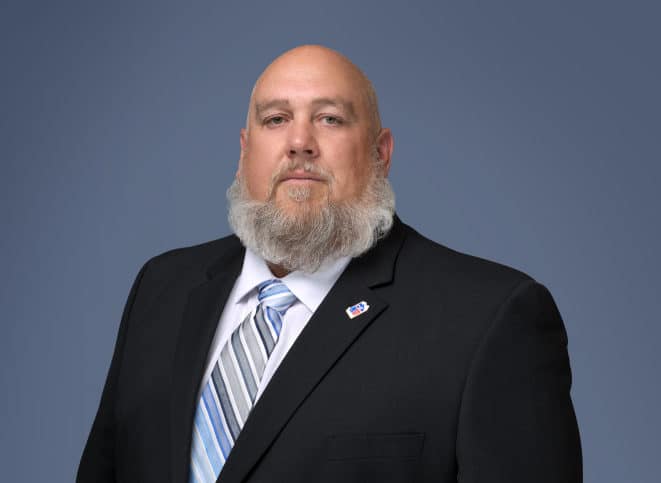 raised in Pittsburgh, PA, newly appointed UWUA National Representative for Region II, Joseph Swenglish, became a member of UWUA Local 433 in 1994. Since then, he has been employed by the Allegheny County Sanitary Authority (ALCOSAN), where he spent the beginning of his career as a welder before becoming a control room operator in the energy recovery facility.
Swenglish was elected Local 433 president in 2009 and has proudly served as president since then. In this role, in addition to representing all union bargaining employees at ALCOSAN, he also negotiates 14 additional contracts and represents members who are covered by them.
He was elected to the UWUA National Executive Board as a Member-at-Large in 2015. He also serves as the Vice President of the Pennsylvania State AFL-CIO and holds the position of Treasurer for the Allegheny County Labor Council.